Army Camouflage (Pink&Blue)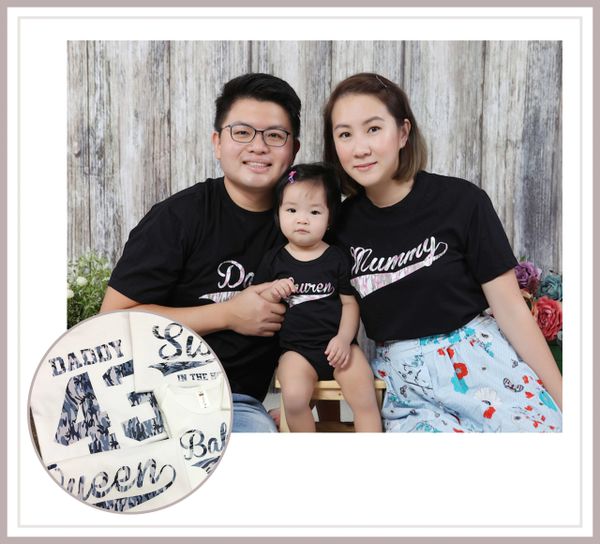 Army Camouflage (Pink&Blue)
Army Camouflage - Limited edition sales
*Limited Army Camouflage Print that available in pink & blue.
+ Back Print : $5
Delivery Lead Time: 10-14 working days
Measurements +/- 1-3cm deviation
Strictly no exchange
Size Chart: in CM
Adult-StraightCut(XS) - Chest(92); Length(64); Shoulder(46)
Adult-StraightCut(S) - Chest(96); Length(66); Shoulder(48)
Adult-StraightCut(M) - Chest(102); Length(69); Shoulder(51)
Adult-StraightCut(L) - Chest(106); Length(71); Shoulder(53)
Adult-StraightCut(XL) - Chest(112); Length(74); Shoulder(56)
Adult-StraightCut(XXL) - Chest(116); Length(76); Shoulder(58)
Adult-StraightCut(XXXL) - Chest(122); Length(78); Shoulder(61)
Adult Woman Slim Fit(M) - Bust(82); Length(58); For XS/S Build
Adult Woman Slim Fit(L) - Bust(86); Length(61); For S/M Build
Baby Rompers:
Baby Romper(XS-0-3M) - Bust(46); Length(38)
Baby Romper(S-0-6M) - Bust(48); Length(39)
Baby Romper(M-6-12M) - Bust(52); Length(42)
Baby Romper(L-12-18M) - Bust(54); Length(43)
Baby Romper(XL-18-24M) - Bust(56); Length(45)
Kid T-shirts
Kid(1-2) - Chest(61); Length(38)
Kid(3-4) - Chest(66); Length(43)
Kid(5-6) - Chest(76); Length(46)
Kid(7-8) - Chest(81); Length(51)
Note:
Model photo is just to illustrate the prints and not T-shirt cutting, this is our new material, do refer to the size details for measurements. Slim fit is also round collar shape.
Featured Products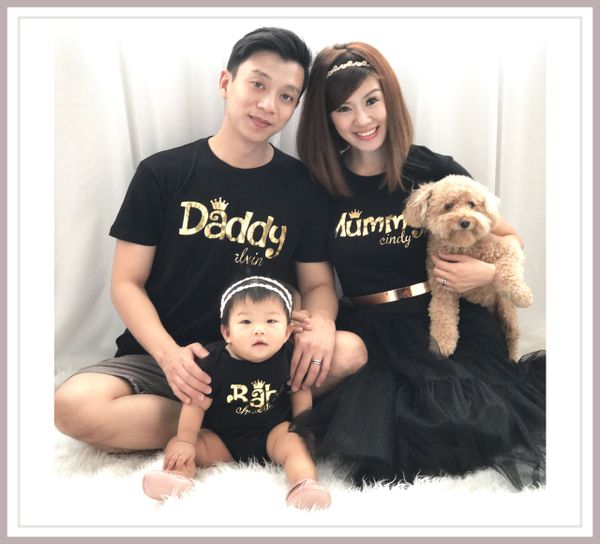 Foil Gold Family Love
S$19.90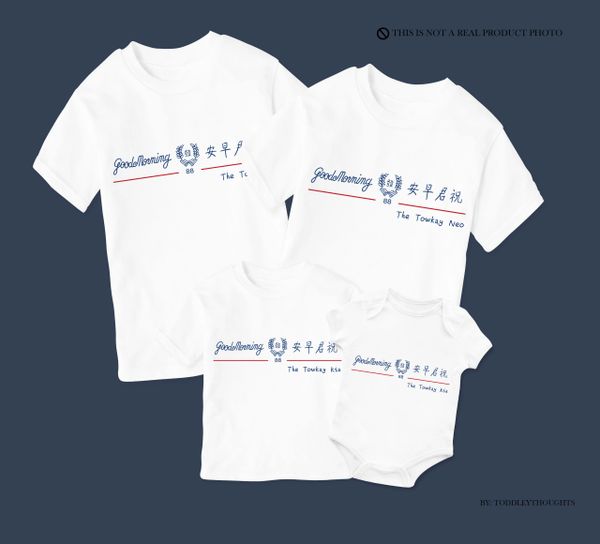 Good Morning (Kopitiam)
S$19.90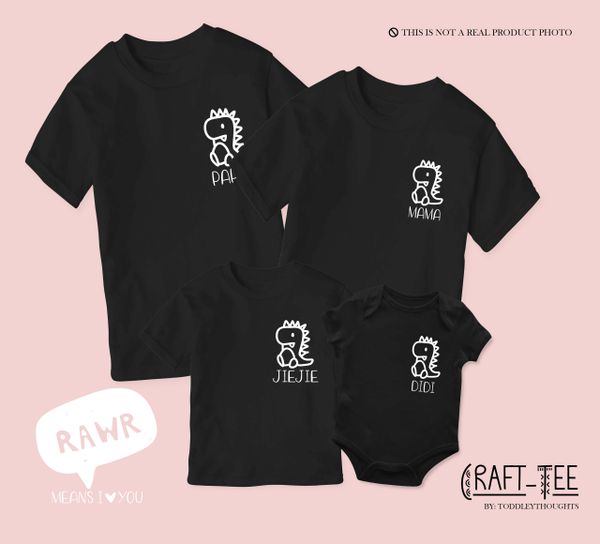 Craft.RawrSans
S$19.90