Magical Watercolor Series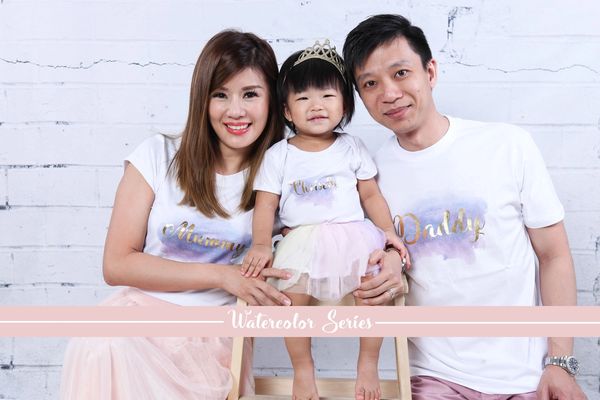 Magical Watercolor Series
MAGICAL watercolor with Foil Gold Prints
1. Choose your watercolor base , refer to the last photo for the chart
2. Name will be printed in FOIL GOLD
3. Enter the name to be printed
Delivery Lead time: 2-4 weeks; Strictly No Exchange
Measurements unit: CM (Scroll down by pressing the down icon to view size chart)
Printing Method: watercolor direct printing + Foil Gold
Baby Rompers:
Baby Romper(XS-0-3M) - Bust(46); Length(38)
Baby Romper(S-0-6M) - Bust(48); Length(39)
Baby Romper(M-6-12M) - Bust(52); Length(42)
Baby Romper(L-12-18M) - Bust(54); Length(43)
Baby Romper(XL-18-24M) - Bust(56); Length(45)
Kid T-shirts
Kid(1-2) - Chest(61); Length(38)
Kid(3-4) - Chest(66); Length(43)
Kid(5-6) - Chest(76); Length(46)
Kid(7-8) - Chest(81); Length(51)
Disclaimer
Watercolor base may deviate (lighter or darker) compared to the chart above.
Foil gold name might not be fully placed inside the watercolor base area, it could be slightly out of the watercolor base depending on the length of the name/type of watercolor base selected/designer preference etc. This is a custom made item thus every custom pc will look different from each other.


Featured Products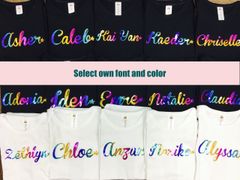 GSS Mania (Select own font & color)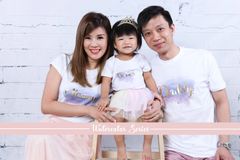 Magical Watercolor Series
S$21.90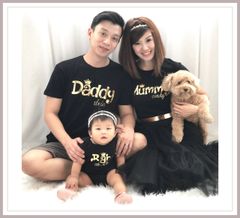 Foil Gold Family Love
S$19.90