Tokidoki Cosmo: Rainbow Logo Romper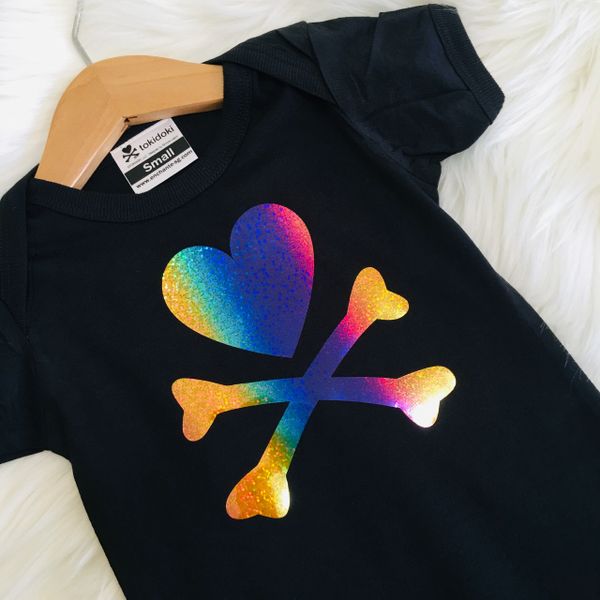 Tokidoki Cosmo: Rainbow Logo Romper
Shoot for the stars with tokidoki's Cosmo Collection! Featuring holographic rainbow, glitter and all things shiny, there's bound to be something that can make you shine!
[Lead time : 1-2 weeks]
Features:
- tokidoki logo in rainbow holographic print
- Unisex Romper
- tokidoki brand woven neck label
- Material: 100% fully combed cotton
This piece is part of Enchanté's exclusive tokidoki Cosmo collection. 
*Care Instructions*
To ensure the rainbow holographic print lasts, please gently hand-wash the t-shirt in cold water. Do not use with strong chemicals / bleach. Do not place garment in dryer. Do not iron on design or back of design. Stay clear of rough, uneven surfaces or sharp objects and avoid friction on applique.
*Size Guide*
Baby Rompers:

Baby Romper(Small,3-6M) - Bust(48); Length(39)
Baby Romper(Medium,6-12M) - Bust(52); Length(42)
Baby Romper(Large,12-18M) - Bust(54); Length(43)
Baby Romper(X-Large,18-24M) - Bust(56); Length(45)

All measurements are in inches. The information is provided solely as guideline for sizing purposes. Variations between 0.5 to 1.5 inches on the dimensions listed here are to be reasonably expected and are acceptable within manufacturer guidelines.
Featured Products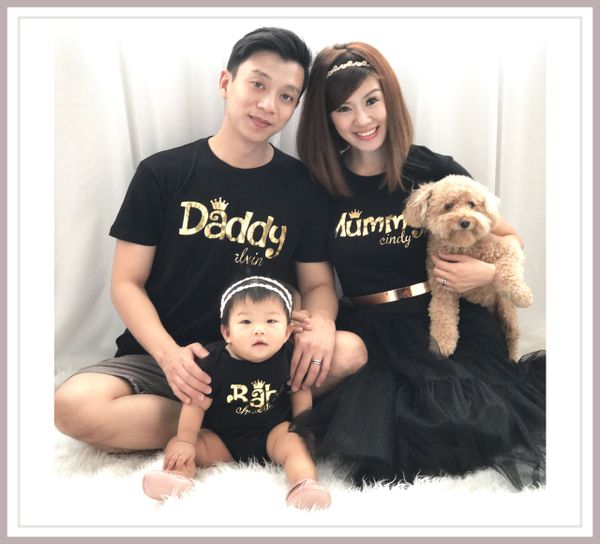 Foil Gold Family Love
S$24.00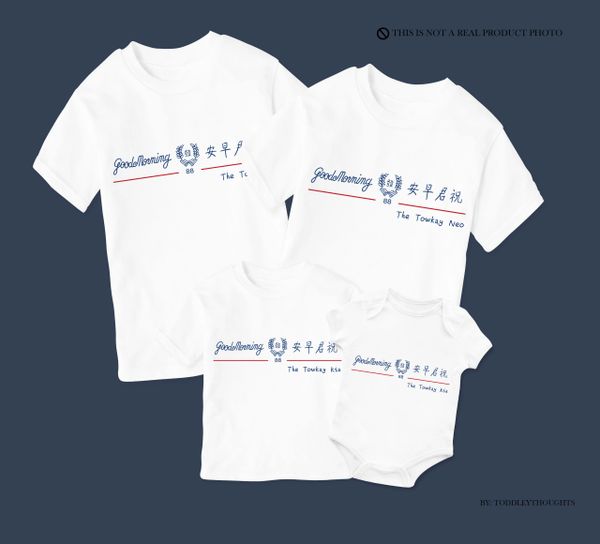 Good Morning (Kopitiam)
S$24.00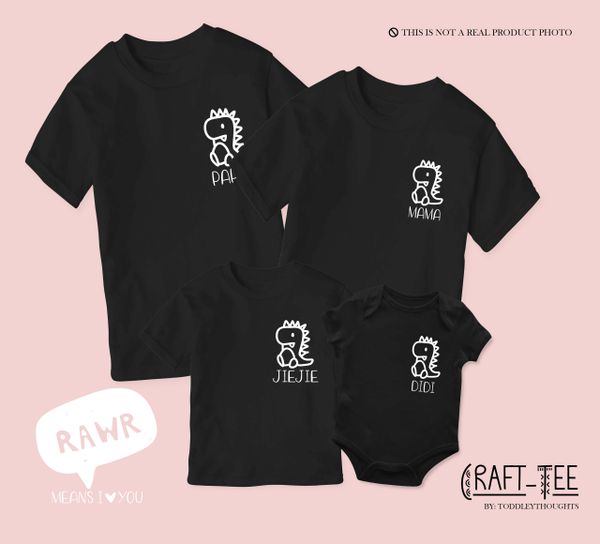 Craft.RawrSans
S$24.00